Until the middle of May, the water temperature reaches 20° C. During the summer months the temperature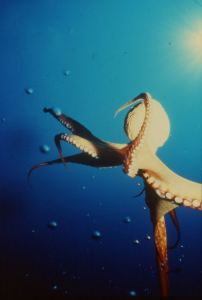 increases steadily,so in October you can still dive with a pleasant temperature of 24°C. Our partner, Unica Diving, located in the harbor of Magazzini will guide you to the most interesting dive sites on the north coast.
Diving on the south coast, we work with Talas Diving which is located on the beach of Lido di Capoliveri about 6 km from Hotel Santo Stefano. Scuba diving courses for beginners and advanced are proposed by both diving centres.